ARE YOU READY TO BE THE


GIANT

 YOUR BUSINESS NEEDS?
Ask Yourself

These Questions
EVERY BUSINESS

NEEDS A GIANT
What are the 4 pillars of Birthing of Giants?
Watch a quick interview with Executive Director, Lewis Schiff.
>> 
What's the biggest opportunity
lurking within your company right now?
>> 
What would your company look like
if it were double the size next year? 10x bigger in 5 years?
>> 
What would make you feel fully engaged
and excited about your company again?
>> 
What are you missing
that your most successful peers can see in plain sight?
>> 
What would your strategic plan look like
after it's been vetted by business experts and your peers?
>>
What would your company look like
if it were a leader in your industry and everyone knew about it?
>> 
What's holding you back
from being a giant?
NOT SURE HOW TO ANSWER THOSE QUESTIONS?
BIRTHING OF GIANTS EXECUTIVE LEARNING PROGRAMS—HOSTED BY TOP UNIVERSITIES—DELIVER THE ANSWERS.
History and mission of

Birthing of Giants
Incubated in the halls of M.I.T., with the partnership of Inc. Magazine, Birthing of Giants has had several of the leading entrepreneurs of its day pass through its doors.
Today, the tradition has been passed to founders of Inc. Magazine's Business Owners Council and with much of the original faculty that made Birthing of Giants a legend originally, now back as experienced, post-exit entrepreneurs. Only this time, they've returned as our Board of Experts.
Our Mission: We believe in entrepreneurial capitalism. Business owners who create, nurture and scale companies are the most dynamic and impactful contributors to domestic and global economies; their companies, teams and supply chains represent the purest form of innovation and capitalism.
We know, from decades of research, that wherever capitalism thrives, poverty is diminished. The companies we serve generate wealth, employment and tax revenues and the owners and executives we teach create supply chains that generate work globally. As a result of their efforts, poverty is reduced worldwide. Less poverty means:
Greater access to education and healthcare

Longer life spans and higher quality of life

Reduced violence, particularly against women and children

And many other poverty-reduction measures and outcomes
At Birthing of Giants, we are inspired to play a small role in creating better capitalists which leads to the reduction in poverty and their attendant attributes. It's what motivates us every day to create better, more effective programs on behalf of our students. 
MEET THE BOARD OF EXPERTS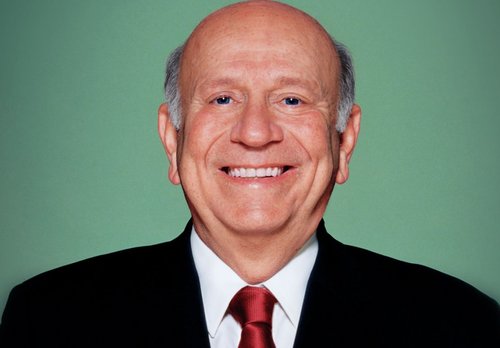 Norm Brodsky
Entrepreneur-In-Residence
Norm Brodsky is a senior contributing editor for Inc., a veteran entrepreneur who has had 3 separate companies chosen for Inc. Magazine's Inc. 500 list. In 2007, he sold CitiStorage for $110 million (detailed in Inc. Magazine... link). In 2017, he sold another company for $160 million. For the past four decades, Norm's greatest success has been mentoring thousands of entrepreneurs and instructing millions through  his columns in Inc. Magazine and his book, Street Smarts: An All-Purpose Toolkit for Entrepreneurs. In 2019 Norm's alma mater, Rider University, renamed their accredited business and accounting college The Norm Brodsky College of Business in honor of Norm's decades of mentoring students there.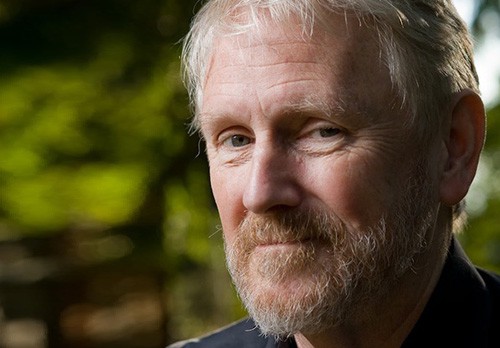 BO BURLINGHAM
Bo Burlingham is the author of five books,the most recent being Finish Big: How Great Entrepreneurs Exit Their Companies on Top (Portfolio/Penguin, 2014). A previous book, Small Giants: Companies That Choose To Be Great Instead of Big (Portfolio/Penguin, 2006), was one of five finalists for the 2006 Financial Times/Goldman Sachs Business Book of the Year award.
CJ Dubé
With more than 25 years of experience, CJ knows a lot about business and people. Not following a traditional path, CJ has worked in a variety of capacities, from managing a sales team for a large international company to Director of Operations and HR for a facilities management firm.
In 2006, along with two other talented entrepreneurs, CJ launched the professional contract placement firm Oberon. After selling Oberon CJ went looking for her next entrepreneurial venture and was introduced to Gino Wickman's book, TRACTION. Seeing the benefits of companies Implementing EOS, CJ had found her next obsession.
Since 2010 helping entrepreneurs and their leadership teams
have become CJ's passion. She has helped over 110 companies
clarify, simplify and achieve their vision. An award-winning entrepreneur with a dynamic background, CJ is also a sought-
after speaker. She speaks throughout the United States to spread the word of EOS and to help companies and leadership teams get better at three things: VISION, TRACTION, and HEALTH. CJ is also the Global Community Leader at EOS Worldwide.
BOB EISIMINGER
Bob Eisiminger is co-founder of Knight Point Systems - an 8 time Inc. 5000 honoree - and served as CEO for 14 years. Prior to the founding of KPS, Bob served in various sales and leadership roles, helping to build a Fortune 100 pharmaceutical company. Bob's decision to found Knight Point was borne out of a desire to have full freedom to build a supportive, performance-driven culture. In addition to his Inc. 5000 accolades, Knight Point also received the Best Places to Work in DC award multiple times. In 2019 Bob sold Knight Point Systems to Perspecta, a publicly traded company, for $250 million.
Eisiminger earned a B.S. in General Engineering from the United States Military Academy at West Point. He is a serial investor in veteran led companies.
GEORGE GENDRON
Founding editor-in-chief, Inc. Magazine (20 years). Innovator of the seminal Inc. 500 ranking, focusing public attention on young, emerging-growth companies for the first time (led to the creation of Euro 500, AllWorld's growth-company rankings in the Middle East, Asia, and Africa, and partnership with Michael Porter of Harvard B-School to create the Inner City 100).  Inventor of Clark University Innovation & Entrepreneurship Program. Long-time national leader in social sector directorships and fellowships at City Year, Kaufmann Foundation, Community Wealth Ventures, Initiatives for a Competitive Inner City [ICIC].
JIM MCCANN
Jim McCann started his merchant career as a florist and then as the founder of 1-800-FLOWERS.COM (NASDAQ: FLWS), A consummate entrepreneur, McCann has shown a knack for making businesses grow and prosper. From its roots in 1976 as a single flower shop in Manhattan, NY, 1-800-FLOWERS.COM has become the world's largest florist with revenues expected to exceed $1 billion. In the process, McCann changed the way flowers and other gifts are marketed for birthdays, anniversaries, holidays and special occasions while helping to expand the definition of retailing – positioning his company to help customers express themselves and connect with the important people in their lives.
VANESSA NORNBERG
Vanessa Merit Nornberg is the owner of Metal Mafia, a jewelry manufacturer and distributor which has twice been named to the Inc 5000 list of America's fastest growing privately-owned companies.  Vanessa's calling has always been selling—and she believes that every move an entrepreneur makes, from starting-up to exiting, should be about making the sale. She is the author of the weekly In the Trenches, column on Inc.com, and her writing has also been featured on the Huffington Post, Forbes.com, and others. Vanessa believes that entrepreneurship is the last avenue of class mobility, and thus, regularly speaks with high school students across the country.
BILL ROARK
Bill Roark is the co-founder/CEO of Torch Technologies, with 30+ years of Department of Defense-related experience. Roark has guided Torch to local and national recognition including being named one of Entrepreneur's Fastest Growing Companies in America, one of Great Place to Work and Fortune's Best Small & Medium Workplaces, one of Forbes' Best Small Companies in America, and eleven consecutive selections on the Inc. 5000 list.
Roark earned an M.S. in Physics from the University of Kentucky and a B.S. in Mathematics from Cumberland College.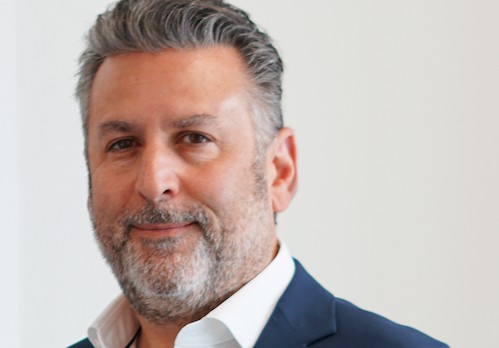 JERE SIMPSON
Jere Simpson is the founder of KITEWIRE Mobility (2019 rev: $55 million), a secure SaaS company which has been named to the Inc. 5000 list three times and is co-founder of NETPURE, a B2C company that creates a secure, parent controlled wireless network for the home. He's also a frequent speaker and TV analyst on business and entrepreneurship.
Jere brings two decades of experience in entrepreneurship, software engineering, and servicing government bodies and high security need corporations. Jere is passionate about stakeholder capitalism - building companies that invest in their employees, allowing the best minds to pursue their biggest talents, elevating both team and company.
DOUG TATUM
Chairman of Newport Board Group, a national partnership of CEOs who advise emerging middle market companies. Doug serves as an Entrepreneur in Residence at the Jim Moran Institute for Global Entrepreneurship at Florida State University. He is Advisory Board Chairman for the Business Dynamics Research Consortium, a national research institute funded by the NASDAQ Foundation and the University of Wisconsin - Extension. Doug is the author of No Man's Land, a leading text about growth companies that has been translated into many languages and won four National Best Business book awards. As CEO of Tatum LLC, Doug built a national professional service firm that was sold to Spherion (now SFN Group) in 2010.
Sir Steven Wilkinson
Sir Steven Wilkinson runs an investment company and a knowledge platform called Good & Prosper that focuses on Small & Medium sized Enterprises Good & Prosper also offers courses to entrepreneurs and SME business owners to enable them to further their expertise in finance, capital allocation, leadership, culture and strategy, as well as individual leadership coaching and mentoring. An Englishman, Sir Steven spent almost all of his investment career in Munich, Germany, before moving to Ireland in early 2015. He is a founding member of the Small Giants Community, a US- based organization that  provides resources and a community to value-based leaders.