My name is Norm Brodsky. I've created dozens of companies—including multiple Inc. 500 businesses, had multiple nine-figure exits and been the Master of Ceremonies for the Inc. 5000 Conference for 20 years. I was the first entrepreneur to win Inc. Magazine's Lifetime Achievement Award.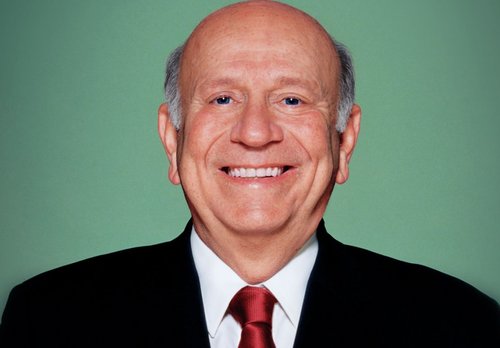 Just like you, my entrepreneurial career means so much to me:
I've impacted the lives of thousands of employees and their families
It's given my own family financial security for generations to come; and,
It's given meaning and purpose to my life.
It's also given me a peer community. I'm privileged to call some of the top entrepreneurs in the world my friends and I've mentored thousands of up-and-coming entrepreneurs. Entrepreneurs are my brothers and sisters. I love them dearly and would do anything for them.
Why We Started This Fellowship Program
Take a look at the Board of Experts for Birthing of Giants Fellowship Program. It's a small window into the kinds of people that make up our Fellowship community. Every kind of entrepreneur and every kind of business is welcome to apply to our community so long as you fulfill three criteria:
Your company has revenues of greater than $5 million
You own your business
You are serious about growth
Why WErE YOu Nominated?
Someone from the Board of Experts or someone from our larger community of entrepreneurs and Fellowship graduates identified you. They believe you would benefit from our particular peer community. Now, we want to get to know you better.
These are the next steps:
Watch the short videos below called The 4 Pillars. The videos take less than 10 minutes to watch—find out what Birthing of Giants Fellowship Program can do for you.
You Pay For Year One, We Pay For Year Two
You know as well as I do that entrepreneurs only value what they pay for. You'll pay a tuition fee for this 5-day program held at prestigious universities. That's our "boot camp." After that, The Birthing of Giants Board of Experts gives you a scholarship towards your next year's tuition for The Gathering of Giants, our ongoing peer community that meets in person twice a year and virtually throughout the year.
Don't Go Through It Alone WHEN WE CAN GO THROUGH IT TOGETHER
Entrepreneurship is lonely. This entire program is dedicated to one single principle: that you can be an even better entrepreneur when you're in the company of others. I've had many lonely nights as an entrepreneur but I was lucky enough to find a community of other entrepreneurs to make the journey with me. That's what 40 years of business has taught me: we make better decisions together than we do alone.
I look forward to reviewing your acceptance questionnaire for The Birthing of Giants Fellowship Program.
Sincerely,
Norm Brodsky
Entrepreneur-in-Residence
P.S. Your Next Steps: Watch these videos below and then accept your nomination for our next 5-Day Fellowship program being held at a prestigious university.
VIDEOS TO WaTCH: THE FOUR PILLARS
what to expect from the Birthing of Giants Fellowship Program? 
An Introduction from the Chairman of the Board, Lewis Schiff
Pillar 2: Financial Model Transformation (2:30 min)
Pillar 3: Sales Amplification (1:00 min)
Pillar 4: Scalable Management (3:30 min)
Entry into Birthing of Giants Fellowship Program is by nomination only
Click a button below to accept your nomination or nominate another business owner for the Fellowship Program.
WHAT IS BIRTHING OF GIANTS?
Our flagship program, The Birthing of Giants Fellowship Program is a week-long CEO boot camp held at Massachusetts Institute of Technology, Oxford University and other prestigious universities 2x a year. The attendees are the owners of some of the fastest growing companies in America.
FELLOWSHIP PROGRAM DETAILS:
Up to 30 CEOs participate.
Research-based, case-study driven.
Based on a study of 1,100 high-performing and fast-growth entrepreneurs. 
Participation is by nomination only.