TRANSFORM


YOUR BUSINESS
AS A FELLOW, YOU ARE INVITED TO BE A PART OF BIRTHING OF GIANTS' 2X-A-YEAR
"GATHERING OF GIANTS"
Join other Birthing of Giants Fellows and experts

Commit to 2x a year strategic planning sessions (January and June)


Create a new tradition to work ON your business, not IN your business
2019 SESSIONS
JANUARY 14-16 in Savannah, GA
JUNE 24-26 in Colorado Springs, CO
Make This 
Your Best Year Ever.
Spend 2 days working on your strategic plan while collaborating with other Fellows. Learn what challenges they've hit. Find out what solutions they've identified.
Pivot and Tweak 
and Explode Into the 3rd and 4th Quarters.
Spend 2 more days making sure that summer is dedicated to maximizing the rest of the year. Accelerate your progress with vital course corrections.
You Put In The Work To Become a Fellow,
Now Join The Other
Business Giants
Beyond information and motivation lies transformation. Your business can be significantly bigger a year from now — commit to working on your business, not just in your business and become The Giant You Were Meant To Be.
MEET THE BOARD OF EXPERTS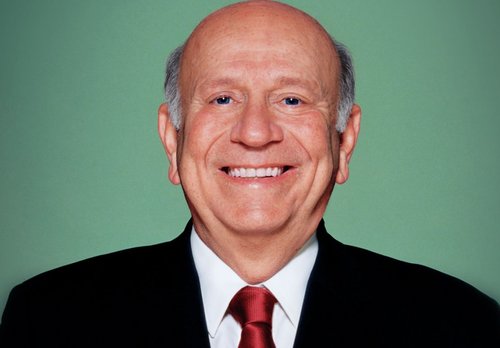 Norm Brodsky
Entrepreneur-In-Residence
Norm Brodsky is a senior contributing editor for Inc., a veteran entrepreneur who has had 3 separate companies chosen for Inc. Magazine's Inc. 500 list. In 2007, he sold CitiStorage for $110 million (detailed in Inc. Magazine... link). In 2017, he sold another company for $160 million. For the past four decades, Norm's greatest success has been mentoring thousands of entrepreneurs and instructing millions through  his columns in Inc. Magazine and his book, Street Smarts: An All-Purpose Toolkit for Entrepreneurs. In 2019 Norm's alma mater, Rider University, renamed their accredited business and accounting college The Norm Brodsky College of Business in honor of Norm's decades of mentoring students there.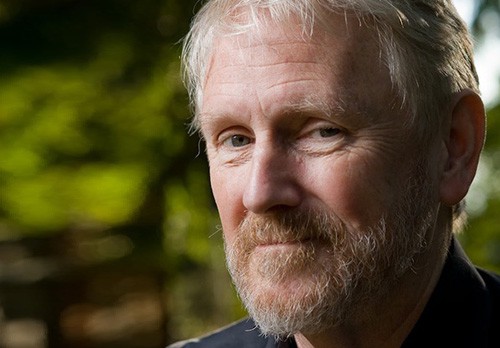 BO BURLINGHAM
Bo Burlingham is the author of five books,the most recent being Finish Big: How Great Entrepreneurs Exit Their Companies on Top (Portfolio/Penguin, 2014). A previous book, Small Giants: Companies That Choose To Be Great Instead of Big (Portfolio/Penguin, 2006), was one of five finalists for the 2006 Financial Times/Goldman Sachs Business Book of the Year award.
BOB EISIMINGER
Bob Eisiminger is co-founder of Knight Point Systems - an 8 time Inc. 5000 honoree - and served as CEO for 14 years. Prior to the founding of KPS, Bob served in various sales and leadership roles, helping to build a Fortune 100 pharmaceutical company. Bob's decision to found Knight Point was borne out of a desire to have full freedom to build a supportive, performance-driven culture. In addition to his Inc. 5000 accolades, Knight Point also received the Best Places to Work in DC award multiple times. In 2019 Bob sold Knight Point Systems to Perspecta, a publicly traded company, for $250 million.
Eisiminger earned a B.S. in General Engineering from the United States Military Academy at West Point. He is a serial investor in veteran led companies.
GEORGE GENDRON
Founding editor-in-chief, Inc. Magazine (20 years). Innovator of the seminal Inc. 500 ranking, focusing public attention on young, emerging-growth companies for the first time (led to the creation of Euro 500, AllWorld's growth-company rankings in the Middle East, Asia, and Africa, and partnership with Michael Porter of Harvard B-School to create the Inner City 100).  Inventor of Clark University Innovation & Entrepreneurship Program. Long-time national leader in social sector directorships and fellowships at City Year, Kaufmann Foundation, Community Wealth Ventures, Initiatives for a Competitive Inner City [ICIC].
JIM MCCANN
Jim McCann started his merchant career as a florist and then as the founder of 1-800-FLOWERS.COM (NASDAQ: FLWS), A consummate entrepreneur, McCann has shown a knack for making businesses grow and prosper. From its roots in 1976 as a single flower shop in Manhattan, NY, 1-800-FLOWERS.COM has become the world's largest florist with revenues expected to exceed $1 billion. In the process, McCann changed the way flowers and other gifts are marketed for birthdays, anniversaries, holidays and special occasions while helping to expand the definition of retailing – positioning his company to help customers express themselves and connect with the important people in their lives.
VANESSA NORNBERG
Vanessa Merit Nornberg is the owner of Metal Mafia, a jewelry manufacturer and distributor which has twice been named to the Inc 5000 list of America's fastest growing privately-owned companies.  Vanessa's calling has always been selling—and she believes that every move an entrepreneur makes, from starting-up to exiting, should be about making the sale. She is the author of the weekly In the Trenches, column on Inc.com, and her writing has also been featured on the Huffington Post, Forbes.com, and others. Vanessa believes that entrepreneurship is the last avenue of class mobility, and thus, regularly speaks with high school students across the country.
BILL ROARK
Bill Roark is the co-founder/CEO of Torch Technologies, with 30+ years of Department of Defense-related experience. Roark has guided Torch to local and national recognition including being named one of Entrepreneur's Fastest Growing Companies in America, one of Great Place to Work and Fortune's Best Small & Medium Workplaces, one of Forbes' Best Small Companies in America, and eleven consecutive selections on the Inc. 5000 list. Roark earned an M.S. in Physics from the University of Kentucky and a B.S. in Mathematics from Cumberland College.
JERE SIMPSON
Jere Simpson is the founder of KITEWIRE Mobility (2019 rev: $55 million), a secure SaaS company which has been named to the Inc. 5000 list three times and is co-founder of NETPURE, a B2C company that creates a secure, parent controlled wireless network for the home. He's also a frequent speaker and TV analyst on business and entrepreneurship. Jere brings two decades of experience in entrepreneurship, software engineering, and servicing government bodies and high security need corporations. Jere is passionate about stakeholder capitalism - building companies that invest in their employees, allowing the best minds to pursue their biggest talents, elevating both team and company.
DOUG TATUM
Chairman of Newport Board Group, a national partnership of CEOs who advise emerging middle market companies. Doug serves as an Entrepreneur in Residence at the Jim Moran Institute for Global Entrepreneurship at Florida State University. He is Advisory Board Chairman for the Business Dynamics Research Consortium, a national research institute funded by the NASDAQ Foundation and the University of Wisconsin - Extension. Doug is the author of No Man's Land, a leading text about growth companies that has been translated into many languages and won four National Best Business book awards. As CEO of Tatum LLC, Doug built a national professional service firm that was sold to Spherion (now SFN Group) in 2010.
Sir Steven Wilkinson
Sir Steven Wilkinson runs an investment company and a knowledge platform called Good & Prosper that focuses on Small & Medium sized Enterprises Good & Prosper also offers courses to entrepreneurs and SME business owners to enable them to further their expertise in finance, capital allocation, leadership, culture and strategy, as well as individual leadership coaching and mentoring. An Englishman, Sir Steven spent almost all of his investment career in Munich, Germany, before moving to Ireland in early 2015. He is a founding member of the Small Giants Community, a US- based organization that  provides resources and a community to value-based leaders.
Standing Agenda
 for Each Session
Day 1:
 Transformational Case Studies
Slot I: Daily KeyNote
Slot II:  Case Studies from Fellows Round 1
Slot III: Transformational Planning Session 1
Slot IV: Case Studies from Fellows Round 2
Slot V: Transformational Planning Session 2
Slot VI: Fun!
Day 2:
 Finalize the Roadmap
Slot I: Daily KeyNote
Slot II:  In-Progress Case Studies Round 1
Slot III: Transformational Planning Session 3
Slot IV: In-Progress Case Studies Round 2
Slot V:  Transformational Planning Session 4
Slot VI: Final Case Study Competition Winners
Being Part of Our Gathering of Giants Program is

Simple.
1X Payment
$7,995
INCLUDES BOTH JANUARY AND JUNE SESSIONS
All sessions, materials,  meals and entertainment included. After that, all you pay is the cost for travel and our negotiated group hotel room rate.
12 monthly payments
$667 x 12
INCLUDES BOTH JANUARY AND JUNE SESSIONS
All sessions, materials,  meals and entertainment included. After that, all you pay is the cost for travel and our negotiated group hotel room rate.
BOG Fellow Since 2017
Manufacturer and Distributor, Plastics Industry
LaGrange, IL
FUN FACT: ID Additives has appeared on the Inc. 5000 list 7 times.
Jerry McCargo,
ARServices
BOG Fellow Since 2018
B2B Government Staffing and Services
Alexandria, VA
FUN FACT: ARServices has appeared on the Inc. 5000 list 4 times.

Dave Van Horn,
PPR Note Company
BOG Fellow Since 2017
Investment Services
Berwyn, PA
FUN FACT: Dave is the author of the book, Real Estate Note Investing

We ThANK 2018's Host Committee, Bob EISIMINGER (Knight point systems), and Jere Simpson (kitewire) for their contribution to our community of giants. 
FREQUENTLY ASKED QUESTIONS
- LEAVE BLANK -
Where are the two locations?
The locations for 2019 are to be determined.
Can only Birthing of Giants Fellows and Masterclass Graduates attend these 2x a year Gathering of Giants Sessions?
Yes, these sessions are only open to those who completed the Birthing of Giants Fellowship Weeks (or our previous program, Masterclass).
Can I bring my partner? Or send my partner instead of me to one or both of the sessions?
No, only those who completed the Birthing of Giants Fellowship Weeks (or our previous program, Masterclass).
What happens at each of the 2 sessions? And do I have to go to both?
In January's session, we help you strategize for the year ahead. In June's session, we help you make improvements, course corrections and full on pivots, based on the year's work
The program is designed to provide maximum value by participating in both the January and June sessions. If you can't attend the second one, provided you give us 60 days notice, we'll defer your fee to the immediate next session.
What's the interaction like? How do the sessions work?
You work closely with other Fellows, both seeing what their transformational roadmaps look like and helping understand where yours can go and with our Board of Experts (those in attendance will be announced prior to session). It's also "case study" driven in that you and other Fellows are invited to share your own progress and what worked, and what didn't, about your current plans.
The case study method allows you to learn about what's happening in real time to your peers who are facing similar challenges.
What Are You Waiting for?